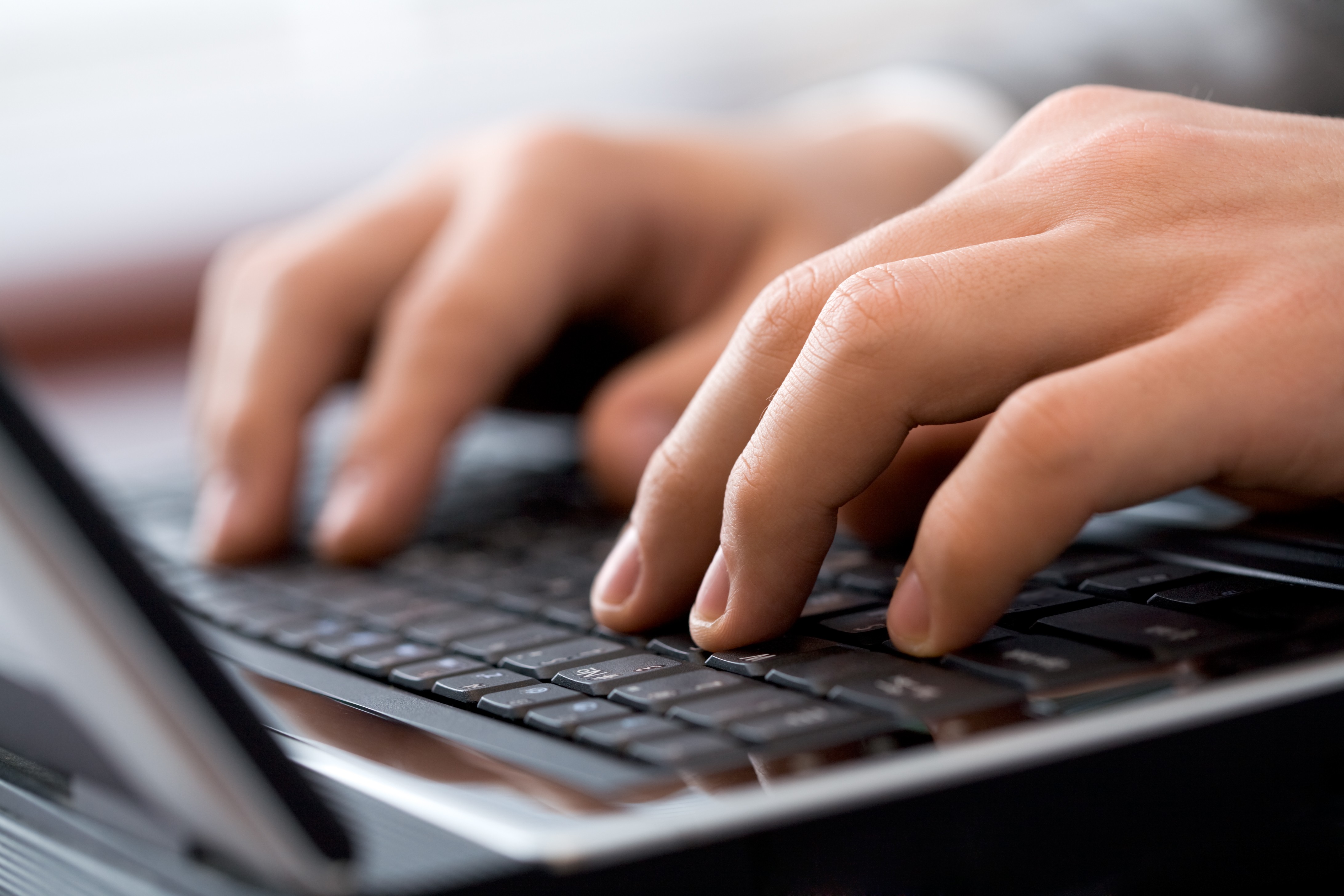 I hope to become a part of your team and I can help you with a lot of different tasks. It easy for me to learn things and to adapt to new environments. I currently work North of the Polar Circle and have previously worked in London, Stockholm, on the Norwegian West Coast and in Kenya.
Below I describe my experience in some areas where I hopefully can be of use to you. Please, c
ontact me if you have any questions.

A part of a exhibition about the Swedish chemist Jacob Berzelius at the Observatory Museum. I worked as a curatorial assistant and participated in the planning and creation of this exhibition. Image courtesy: Utställningsestetiskt forum.


Museum and art gallery work
I work as a curator at Gallivare Museum and my areas of responsibility includes exhibitions, the art collection, being a part of the cultural management group and marketing. Creating exhibitions is among the most fun and interesting things I love to do. At the moment we are involved in creating a 1960's apartment in Malmbergets (a mining town) only "skyscraper" for exhibition purposes. I have also responsibility for the Gallivare muncipality art collection wich consists of about 2100 works.

I have a master's degree in art history and a curator course at Stockholm University. Besides this I have a Bachelor's degree in theoretical philosophy and I have also written a master's degree thesis in cinema studies. I am used to concuct research and to write various forms of texts.

In 2010, I worked as a curatorial assistant at the Observatory Museum. I participated in the creation of a exhibition about the chemist Jacob Berzelius. After Carl von Linné he is Sweden's most famous scientist. My work included planning, research, grouping objects in a database, write exhibition texts, cooperation with the exhibition designer and our multimedia provider and developing educational programs. I also made a proposal on how the exhibition would be presented in social media and on the museum's website.

I have worked as a gallery assistant at the October Gallery in London. It shows contemporary art from all around the world. Several of its artists are represented in the British Museum, Tate Modern and Tate Britain. My work consisted of creating graphic folders of the exhibitions, help our art director hanging exhibitions, handling artworks, receive guests and visitors, cooking and a lot of other things.

Previously, I have been a museum educator at the Observatory Museum, Police Museum (both in Stockholm) and at Porjus hydropower plant. I have held hundred of classes about everything from 1700-th astronomy, 1800-th chemistry, hydro-electrical plants to Swedish crime cases. This means that I can explain complicated subjects due to the knowledge level of the group. I am used to work with different groups ranging from children to retired people. I have also done some educational studies.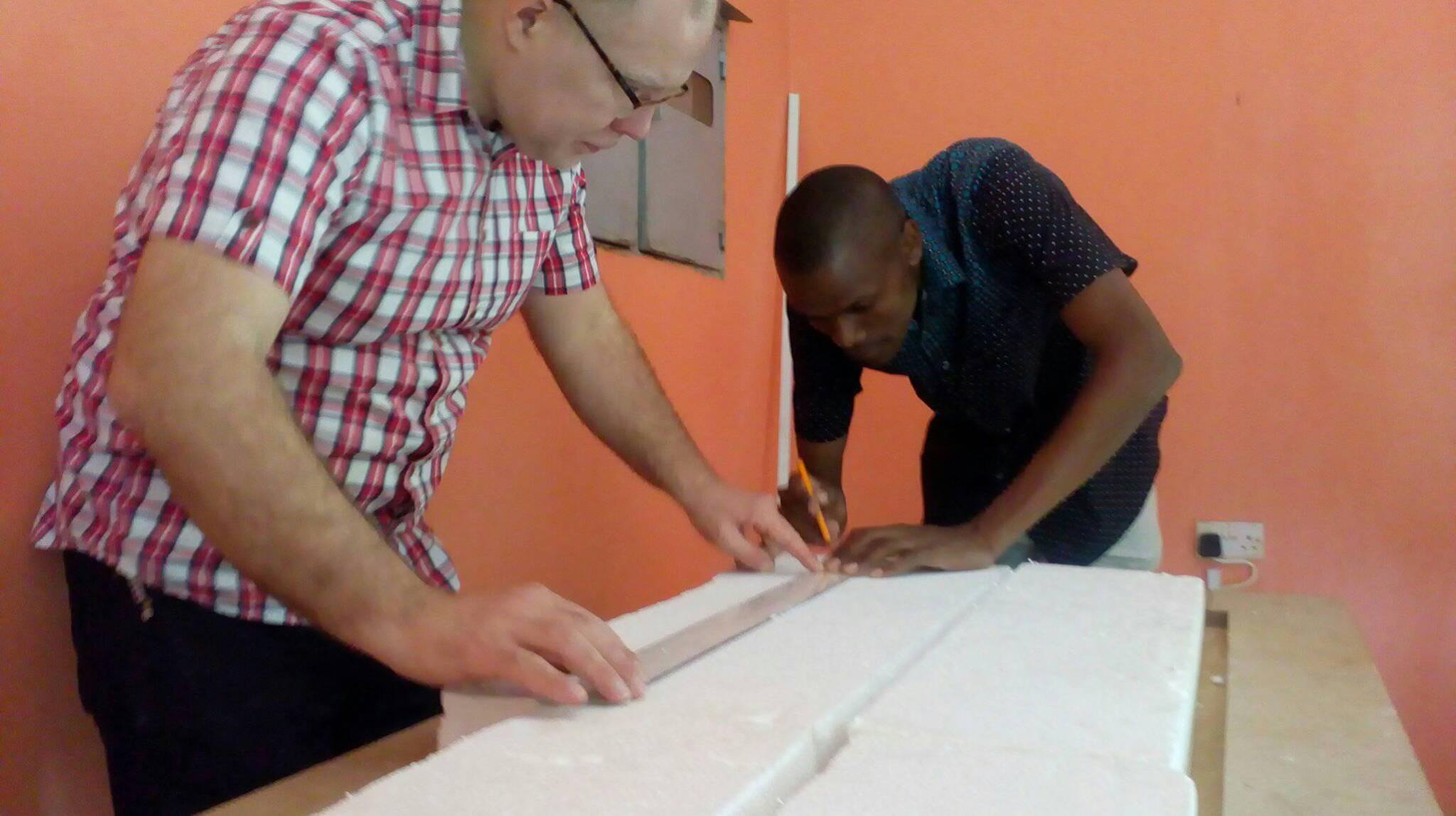 Me and a colleague in Nairobi are working on an installation for an exhibition.

Information work
I have worked as a web editor at a Swedish Book Club for military history and as an administrator and information manager at St. Clara church in Stockholm. Among other things I was responsible for a part of the information flow, press contacts, press releases, monthly letter, information emails to the members, posters, photography, updates and development of our web site and Facebook page.

At the bookclub I was also responsible for the webshop and the development of two large commercial web sites. A large part of my work consisted of writing marketing texts for different target groups.

My studies include a 3 year media arts programme at Skövde University and a course in journalistic writing at Ljungskile folkhögskola. At the moment I study cultural journalism.
Writing and marketing
I am used to produce material for web and print. For example articles, short stories, thesis and grants applications. It is easy for me to conduct research about new areas and to acquire the knowledge that is required to write initiated texts, proofread and to control facts. I have written several academic thesis, with distinction.
Writing grants applications was a central part of my job in S:t Clara Church. The money recieved from my applications covered 25-30 percent of the total annual budget.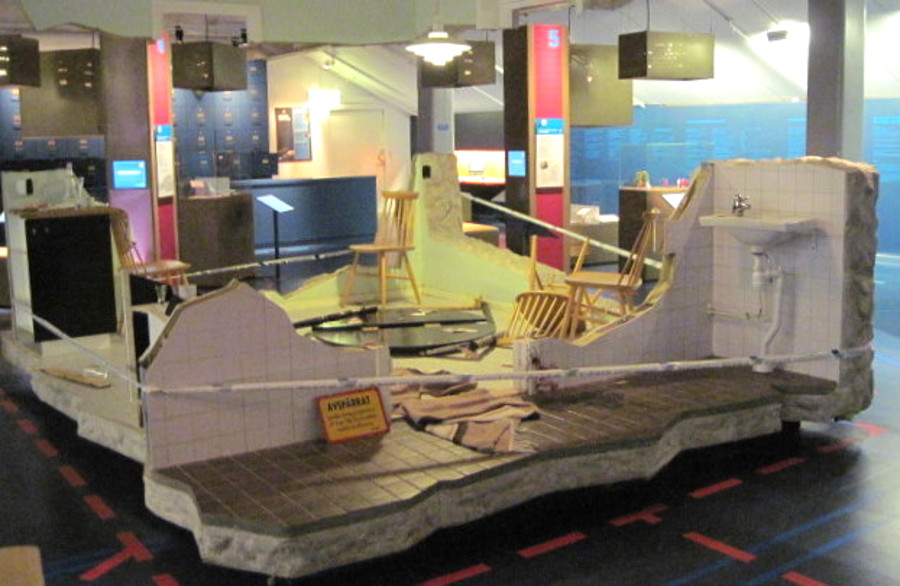 A reconstructed crime scene that I have talked about many time. At the Police Museum in Stockholm. Image courtesy: The Police Museum
.
Educational work
I have a lot of experience working with young people and schools. In addition to my museum teacher work I have had several other educational jobs. For four years I was a church educator in Florø on the Norwegian West Coast. Annually I had responsibility for up to 160 confirmation students in the age 14-15 years. I have also been a teacher at the University of Skövde and taught some basic courses and supervised students who were writing basic thesis. Besides this I have worked with children suffering from mental disabilities (ADHD, DAMP, Asperger's syndrome and multi-disabilities).
I have done educational studies, an art education course and I have also participated in some church educational studies.
Administration
As an adminstrator in St. Clara Church I assisted my boss and financial manager with planning, coordination, grants applications and participation in different activities. Besides this I independently managed several projects. I was also in charge of some membership registers, marketing, diaries of letters and study visits. The work includes general office tasks and routines.
During two month two years ago I had the full responsibility for St. Clara church summer island Lindholmen in the lake Mälaren. It was a wonderful time because the work was primarily intended to help vulnerable women and young people. I was responsible for administration, budget, food, events, volunteer workers, maintenance, security, motorboat driving and contact with external partners.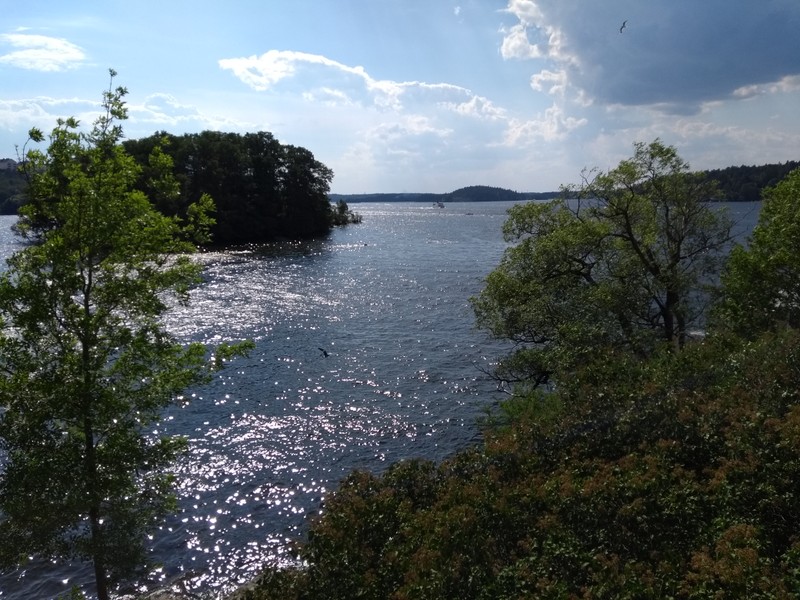 A view from St. Clara Church's summer island Lindholmen. I loved to work there in order to help people in need. It was very nice to swim every day.

Social ability
I love to meet and work with people and I have the ability to quickly adapt to different environments. My present job demands social skills, foresight, integrity, discretion, patience and simultaneous capacity. In the last decade I have had the privilege to work with many people from different backgrounds. The scale extends from homeless, drug addicts, mentally disabled, refugees, children, teenagers, artists, cratsmen, politicians, priests, senior military officers to professors at the Swedish Royal Academy of Sciences.